UK Data Explorer provides interactive views of UK public data.
Interactive maps
Charts
The interactive economic charts on this site are no longer being maintained due to difficulties in updating the database automatically. Apologies for any inconvenience this may cause. To view economic data for the UK, visit the Office for National Statistics website or try these sources:
Words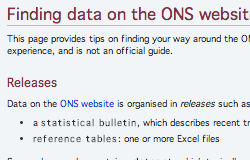 Tips on finding ONS data
Find the information you need on the Office for National Statistics site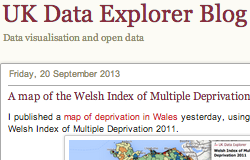 UK Data Explorer Blog
Notes on data visualisation and open data
List of ONS releases
A list of Office for National Statistics releases, sorted by category
About UK Data Explorer
This site was created and is maintained by James Trimble. I'm a postgrad computing science student at Glasgow University, and previously worked as a civil service economist. You can contact me by e-mail or on Twitter. I'd be happy to respond to any questions, and I'm available to work on data visualisation or analysis projects.